Saturday October 24, 2020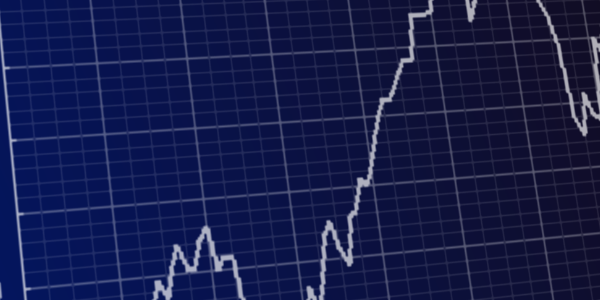 Alphabet Reports Earnings
Alphabet Inc. (GOOGL) reported first quarter earnings on Tuesday, April 28. The parent company of Google, YouTube and Nest missed earnings estimates. Despite the miss, stock in the company rose more than 7% after the release.

Alphabet announced revenue of $41.16 billion for the quarter, up from revenue of $36.34 billion in the same quarter last year. Revenue exceeded analysts' expectations of $40.4 billion.

"Given the depth of the challenges so many are facing, it's a huge privilege to be able to help at this time," said Alphabet CEO Sundar Pichai. "People are relying on Google's services more than ever and we've marshalled our resources and product development in this urgent moment."

The company reported first quarter earnings of $6.84 billion or $9.87 per share. This is up from earnings of $6.66 billion or $9.50 per share reported during the same quarter last year. This missed analysts' earnings estimates of $10.33 per share.

The Mountain View, California-based company reported $33.8 billion of its quarterly revenue was generated from advertising. YouTube ad revenue increased 33.4% year-over-year. Google Cloud revenue increased 52%. The company has indicated it will reduce spending for the rest of the year, which includes a hiring freeze.

Alphabet Inc. (GOOGL) shares ended at $1,317.32, up 1.7% for the week.


Apple Reports Q2 Results

Apple Inc. (AAPL) reported earnings for the second quarter on Thursday, April 30. The technology behemoth posted a slight increase in revenue for the quarter, but stock dipped more than 2% after the report's release.

Revenue came in at $58.3 billion. This was an increase from revenue of $58.0 billion at this time last year.

"Despite COVID-19's unprecedented global impact, we're proud to report that Apple grew for the quarter, driven by an all-time record in Services and a quarterly record for Wearables," said Apple's CEO, Tim Cook. "In this difficult environment, our users are depending on Apple products in renewed ways to stay connected, informed, creative, and productive."

Apple posted net income of $11.2 billion for the quarter. This was down from $11.6 billion during the same quarter last year.

Apple's sales and services made strong gains in the quarter, despite the declining demand for iPhones. Quarterly iPhone sales fell to $28.96 billion, down from $31.05 billion during last year's second quarter. The company's Services category posted $13.35 billion. Apple declined to provide a third quarter forecast due to the coronavirus pandemic, but stated that production had returned to "typical levels" by the end of March.

Apple Inc. (AAPL) shares ended the week at $289.07, up 2.6% for the week.


Facebook Releases Earnings Report

Facebook, Inc. (FB) reported quarterly earnings on Wednesday, April 29. The social media giant beat revenue expectations, which caused shares to jump more than 10%.

Facebook announced revenue of $17.74 billion for the first quarter. This is up 18% from revenue of $15.08 billion reported in the same quarter last year and above the $17.41 billion in revenue that Wall Street expected.

"Our work has always been about helping you stay connected with the people you care about," said Facebook founder and CEO Mark Zuckerberg. "With people relying on our services more than ever, we're focused on keeping people safe, informed and connected."

The company reported earnings of $4.90 billion for the quarter, up from earnings of $2.43 billion one year ago. On an adjusted earnings per share basis, the company posted earnings of $1.71 per share, which was below estimates of $1.75 per share.

The social media giant's daily active users increased 11%, averaging 1.73 billion for the month of March. Monthly active users increased 10% to 2.6 billion. However, the company faced a downturn in advertisement revenue in March due to the coronavirus. Facebook reported that advertisement revenue has since stabilized.

Facebook, Inc. (FB) shares ended the week at $202.27, up 4.9% for the week.

The Dow started the week of 4/27 at 23,866 and closed at 23,724. The S&P 500 started the week at 2,855 and closed at 2,831. The NASDAQ started the week at 8,718 and closed at 8,605.
Treasury Yields Hover at Lows
Treasury yields held steady at lows this week. Unemployment claims grew, while gross domestic product (GDP) fell causing bonds to keep pace.

On Thursday, unemployment claims increased by an additional 3.8 million workers, bringing the total to over 30 million unemployment claims in the last six weeks. Economists estimate that the unemployment rate exceeded 15% in the month of April. In response, the 10-year Treasury yield dipped to 0.619%.

"Over 30 million Americans have filed unemployment claims since late March," said Kevin Giddis, chief fixed income strategist at Raymond James. "As bad as those numbers were, the bond market only moved a few basis points."

On Wednesday, the Bureau of Economic Analysis reported that U.S. gross domestic product decreased by 4.8% in the first quarter. Economists expected a decrease of 3.5%. This was the first quarter of contraction since the first quarter of 2014.

"The markets are going to very much look through the first-quarter GDP data," said Katie Nixon, chief investment officer at Northern Trust Wealth Management. "We know it's bad. The magnitude is almost irrelevant now as we're looking at a much steeper decline in second-quarter activity."

The 10-year Treasury note yield closed at 0.62% on 5/1, while the 30-year Treasury bond yield was 1.27%.
Mortgage Rates Fall
Freddie Mac released its latest Primary Mortgage Market Survey on Thursday, April 30. The report showed the 30-year fixed rate mortgage at an all-time low.

The 30-year fixed rate mortgage rate averaged 3.23%, down from 3.33% from last week. At this time last year, the 30-year fixed rate mortgage averaged 4.14%.

This week, the 15-year fixed rate mortgage averaged 2.77%, down from 2.86% last week. Last year at this time, the 15-year fixed rate mortgage averaged 3.60%.

"The size and depth of the secondary mortgage market is helping to keep rates at record lows," said Freddie Mac's Chief Economist Sam Khater. "These low rates are driving higher refinance activity and have modestly helped improve purchase demand from their extremely low levels in mid-April. While many people are benefitting from low mortgage rates, it's important to remember that not all people are able to take advantage of them given the current pandemic."

Based on published national averages, the savings rate was 0.07% on 4/27. The one-year CD rate was 0.29%.
Published May 1, 2020
Previous Articles
Kimberly-Clark Rolls Out Strong Earnings
Dave & Buster's Reports Earnings