Saturday October 24, 2020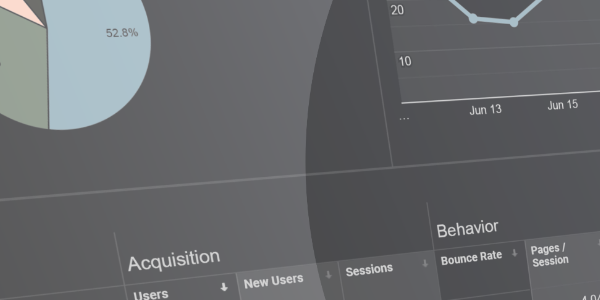 Disney Reports Uncharacteristic Earnings
The Walt Disney Company (DIS) reported second quarter earnings on Tuesday, May 5. The Burbank, California-based international entertainment company reported a 91% drop in profits.

Disney announced revenue of $18.01 billion for the second quarter, up 21% from revenue of $14.92 billion in the same quarter last year. This exceeded analysts' expectations of $17.80 billion.

"While the COVID-19 pandemic has had an appreciable financial impact on a number of our businesses, we are confident in our ability to withstand this disruption and emerge from it in a strong position," said Chief Executive Officer Bob Chapek. "Disney has repeatedly shown that it is exceptionally resilient, bolstered by the quality of our storytelling and the strong affinity consumers have for our brands, which is evident in the extraordinary response to Disney+ since its launch last November."

Disney reported second quarter earnings of $475 million or $0.60 per share. This is down 91% from earnings of $5.43 billion or $1.61 per share reported during the same quarter last year.

Disney's theme parks and retail stores remain closed amid the ongoing global pandemic. Disney has delayed various theatrical releases, live stage performances and has put its cruise line on hold. Disney estimates the company has lost $1 billion in revenue as a result of the closures. Before the pandemic, domestic guest spending at theme parks and resorts was higher compared to the same quarter last year.

The Walt Disney Company (DIS) shares ended at $109.16, up 7% for the week.


Tyson Foods Reports Earnings

Tyson Foods, Inc. (TSN) released its second quarter earnings report on Monday, May 4. The Arkansas-based company reported losses despite increases in retail sales volume.

The company posted quarterly revenue of $10.89 billion. This is up from $10.44 million in revenue reported at the same time last year.

"The health and well-being of our team members remains our top priority as we fulfill our critical role feeding the world in these uncertain times," said Tyson Foods' CEO Noel White. "We have instituted safeguards that meet or exceed CDC and OSHA guidelines at all our facilities to protect our teams and keep our workers, families and communities safe. During the quarter, we witnessed an unprecedented shift in demand from foodservice to retail, temporary plant closures, reduced team member attendance, and supply chain volatility as a result of the virus."

For the quarter, Tyson reported earnings of $364 million or $0.77 per share. This is down from $426 million or $1.20 per share reported at this time last year.

The meat industry recently warned of potential product shortages due to plant closures caused by the coronavirus pandemic. After the warnings, President Trump signed an executive order requiring plants to stay open during the pandemic. Tyson expects decreases in production and demand during the second half of the year. Grocery store sales for the company have risen 30-40%, but food-service sales have dropped by 25-30%, contributing to the forecast for sales and demand decreases.

Tyson Foods, Inc. (TSN) shares closed at $60.39, up 3.7% for the week.


Peloton Posts Earnings

Peloton Interactive, Inc. (PTON) announced its third quarter earnings on Wednesday, May 6. The world's largest interactive fitness company beat revenue expectations.

Peloton reported quarterly revenue of $524.6 million, up from revenue of $316.7 million at this time last year. Analysts were expecting revenue of $487.7 million.

"We generated total revenue of $524.6 million, representing 66% year-over-year growth," said Peloton in its letter to shareholders. "Connected Fitness Product revenue was $420.2 million, representing 61% year-over-year growth and 80% of total revenue. Connected Fitness Product revenue exceeded our expectations across all geographies driven by strong demand for our Bike and performance of Tread prior to pausing sales and deliveries of our Tread on March 19. During the last few weeks of Q3, we saw a significant increase in demand for our Bike which has continued into Q4 so far."

Peloton reported a net loss of $55.6 million for the quarter. This a greater loss than the $38.6 million reported at the same time last year.

Based in New York, Peloton has seen an increased demand for its stay-at-home workout products, like the connected bike and treadmill. Peloton's outlook for the year anticipates revenue between $1.72 billion and $1.74 billion. This is up from Peloton's previously forecasted range of $1.53 to $1.55 billion. The company also anticipates an increase in paid subscribers to between 1.04 million and 1.05 million for the fiscal year. Previous forecasts were between 920,000 and 930,000. Peloton attributes its net losses to non-recurring litigation and settlement expenses.

Peloton Interactive, Inc. (PTON) shares closed at $43.00, up 32.9% for the week.

The Dow started the week at 23,582 and closed at 24,331 on 5/8. The S&P 500 started the week at 2,815 and closed at 2,930. The NASDAQ started the week at 8,555 and closed at 9,121.

Treasury Yields Hover at Lows
Treasury yields rose Friday after the April jobs report revealed unprecedented job losses, which were still better than analysts expected. On Thursday, the two-year Treasury note hit a record low due to speculation the Federal Reserve may cut rates below zero.

On Friday, the U.S. Department of Labor released its April jobs report. The report revealed 20.5 million jobs were lost in April and the unemployment rate rose to 14.7%. Economists expected 22.1 million job losses with a 16% unemployment rate. April was the first full calendar month where most Americans were under stay at home orders. Many of those unemployed reported being temporarily laid off with hopes they will be able to return to work. In February, by comparison, the U.S. unemployment rate was hovering at 3.5%, the lowest in 50 years.

"We were hearing from a minority low and moderate income and minority communities that this was the best labor market they'd seen in their lifetime," said Federal Reserve Chairman Jerome Powell. "It is heartbreaking, frankly, to see that all threatened now."

The benchmark 10-year Treasury note yield opened the week at 0.644%, hit a low of 0.594% on Monday, May 1, and was trading at 0.715% on Friday.

On Thursday, federal-fund futures indicated some investors believe the Federal Reserve could cut rates below zero. These futures are contracts traded on the Chicago Mercantile Exchange (CME) and used by traders to take prospective positions on where the federal funds rate will be when the contracts expire. Because most markets are affected by the U.S. central bank's rate, these futures indicate what investors expect to happen with the Fed.

"There is no point…at all in going to negative rates," said JP Morgan Asset Management's chief global strategist David Kelly. "If you want to stimulate the economy directly, just put more money into the hands of consumers and businesses, Congress doesn't seem to have any shyness about doing that."

The 10-year Treasury note yield closed at 0.68% on 5/8, while the 30-year Treasury bond yield was 1.39%.

Mortgage Rates Remain Steady
Freddie Mac released its latest Primary Mortgage Market Survey on Thursday, May 7. The report showed a slight increase in 30-year fixed rates.

The 30-year fixed rate mortgage rate averaged 3.26%, up from 3.23% last week. At this time last year, the 30-year fixed rate mortgage averaged 4.10%.

This week, the 15-year fixed rate mortgage averaged 2.73%, down from 2.77% last week. Last year at this time, the 15-year fixed rate mortgage averaged 3.57%.

"Mortgage rates stayed at or near record lows for the fifth straight week and homeowners are taking advantage with refinance activity remaining high," said Freddie Mac's Chief Economist Sam Khater. "Although purchase demand declined 35% year-over-year in mid-April, demand has improved modestly over the last three weeks."

Based on published national averages, the national average savings rate was 0.07% on 5/8. The one-year CD finished at 0.28%.
Published May 8, 2020
Previous Articles
Kimberly-Clark Rolls Out Strong Earnings