Let us help you with your gift plans
Sold on Liberty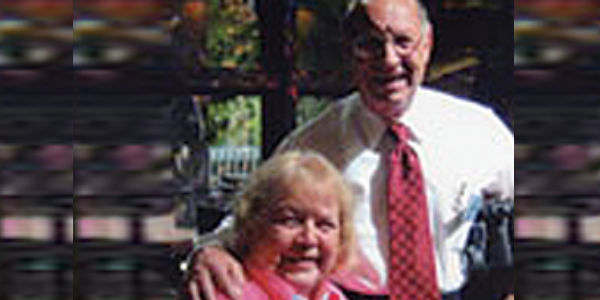 Rabine's first connection with Liberty was through his father, Dr. E. F. Rabine, a pastor who was a friend of the late Dr. Jerry Falwell. "He and mom supported them back when he [Falwell] first started the Old-Time Gospel Hour," he said.

Rabine said the main reasons he has continued to support Liberty through the years are "the evangelistic output, the missions program and the spiritual emphasis that are placed there."

In his visits to Liberty, he has met one-on-one with students and has sometimes stayed up until midnight talking with them about their goals and where God may be calling them.

"We've had some real good, wonderful times with some of the kids there, hearing their heart for missions. It thrills you to see that our young people today are coming up, turned on for the Lord, ready to get out and serve Him whatever the cost might be."

Rabine, who worked for Sears, Roebuck and Company for 40 years travelling the southern territory from Virginia to Texas and Miami to Tennessee helping implement the stores' computer systems, said Liberty is proving to be an attractive option for more and more students across the country.

In Atlanta, George Rabine serves as a worship leader with the seniors group at his home church. He says he talks of Liberty University often. "I tell all of them there's no better place you can invest your money for kids than to give it to Liberty because that place is really turning out some real dynamic Christian leaders."