Let us help you with your gift plans
Friday December 8, 2023
Finances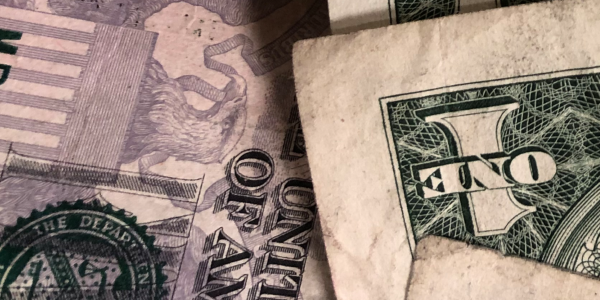 Best Buy Exceeds Earnings Expectations
Best Buy Co., Inc. (BBY) posted its second quarter earnings on Tuesday, August 30. The Minneapolis-based electronics retailer's shares rose nearly 2% following the earnings release.

The company's quarterly revenue came in at $10.33 billion, down from $11.85 billion during the same quarter last year. This exceeded analysts' expected revenue of $10.24 billion.

"I am incredibly proud of our teams as they continue to rise to the challenges of the past few years and I remain impressed with their ability to lead through the rapidly shifting business environment," said Best Buy CEO, Corie Barry. "Our comparable sales were down 12.1% as we lapped strong comparable sales growth last year of 19.6%. Our online sales penetration, at 31% of our total Domestic sales, is almost twice as high as pre-pandemic Q2 FY20 while our diluted EPS grew over 40% versus Q2 FY20."

Best Buy reported $306 million in net earnings for the quarter. This was down from $734 million reported last year at this time.

Best Buy's sales fell year-over-year across most domestic and international categories, including its computing and mobile phones and consumer electronics sectors. Domestic revenue decreased 13.1% to $9.57 billion while international revenue fell 9.3% to $760 million. The company expects comparable sales to fall further in the third quarter. Best Buy initiated a $34 million dollar restructuring initiative, allocating a majority of its budget to termination benefits and expects more spending in the coming months.

Best Buy Co., Inc. (BBY) shares ended the week at $71.14, down 3.5% for the week.


Build-A-Bear Reports Earnings

Build-A-Bear Workshop Inc. (BBW) reported its latest quarterly earnings on Thursday, September 1. The toy company posted record revenue and income as it celebrated its 25th anniversary.

Revenue for the third quarter came in at $100.7 million. This is up 6% from revenue of $94.7 million for the same quarter last year.

"We are pleased to have delivered a strong fiscal 2022 second quarter which contributed to record-setting levels for total revenues and profitability for the fiscal first half, following the most profitable year in our company's history," said Build-A-Bear CEO, Sharon Price John. "We believe that our strategic plan which capitalizes on our powerful brand, executed with discipline and agility, is the primary driver of our sustained profitable growth. Thus far in the third quarter, our overall sales trends and retail traffic patterns have continued to be positive, and while we are mindful of the macro-economic uncertainties, we have demonstrated an ability to remain nimble and adapt our resilient and more diversified business model to navigate challenging environments."

Build-A-Bear posted net income for the quarter of $5.8 million or $0.38 per adjusted share. During the same quarter last year, the company reported net income of $6.8 million or $0.42 per adjusted share.

Build-A-Bear's e-commerce declined 8.4% against 2021 revenues for the segment, but grew 150% as compared to 2019 e-commerce sales. The company ended the quarter with 346 corporate-managed stores, for a net decline of six stores. The company affirmed its full-year guidance and projects total revenue to be in the range of $440 to $460 million. The company's board of directors authorized a new share repurchase program of $50 million.

Build-A-Bear Workshop, Inc. (BBW) shares ended the week at $13.56, down 19% for the week.


Chewy Announces Earnings

Chewy, Inc. (CHWY) released its second quarter report on Tuesday, August 30. The online pet-related products company reported increased net sales for the quarter.

The company reported net sales of $2.43 billion for the quarter. This was up 12% from $2.16 billion in the same quarter last year.

"We are proud of our second quarter 2022 performance and ability to deliver double-digit topline growth and margin expansion in a rapidly evolving macro environment," said Chewy CEO, Sumit Singh. "We believe our superior customer value proposition, strength in resilient demand categories such as food and healthcare, and the recurring nature of our Autoship business enabled us to continue taking market share and extend our leadership position in the recession-resistant pet category."

The company reported net income of $22.3 million this quarter. This was an improvement from a net loss of $16.7 million net loss the same time last year.

The Florida-based company reported 20.5 million active customers in the quarter, which was in line with expectations. Chewy's net sales per active customer increased 14% in the quarter. Chewy's PracticeHub is used by over 1,000 veterinarian practices, up from approximately 300 in March. PracticeHub is an integrated e-commerce solution that allows veterinarians to create, pre-approve and manage prescriptions and diet prescriptions. Veterinarians using the platform will earn revenues when customers use Chewy to fulfill their order.

Chewy, Inc. (CHWY) shares ended the week at $32.75, down 14% for the week.

The Dow started the week at 32,188 and closed at 31,318 on 9/2. The S&P 500 started the week at 4,035 and closed at 3,924. The NASDAQ started the week at 12,021 and closed at 11,631.

Jobs Report Pushes Treasury Yields Up
Yields on U.S. Treasuries continued an upward trend following release of the August jobs report. Treasury yields rose in reaction to easing unemployment claims, despite continuing claims rising.

The U.S. economy added 315,000 jobs in August on a seasonally adjusted basis, just missing estimates of 318,000 jobs added. The unemployment rate rose to 3.7%, up from 3.5% in July. Average hourly wages increased 5.2% year-over-year.

"It's definitely a downshift from what we saw earlier in the year," said Wells Fargo economist, Sarah House. "But step back and look at the bigger picture here. The fact that we're still putting up gains of over 300,000 even as we've recovered all the jobs lost, that's still a really impressive feat."

On Friday, the U.S. Department of Labor reported that initial claims for unemployment decreased 5,000 to 232,000 for the week ending August 27. Continuing unemployment claims increased 26,000, reaching 1.44 million.

"Initial jobless claims edged lower in the last week while continuing claims rose slightly," said Charles Schwab chief fixed income strategist, Kathy Jones. "No signs of a major shift in labor market despite growing layoff announcements."

The 10-year Treasury note yield finished the week of 9/2 at 3.19%, while the 30-year Treasury note yield finished the week at 3.34%.

Mortgage Rates Increase
Freddie Mac released its latest Primary Mortgage Market Survey on Thursday, September 1. Mortgage rates increased this week.

This week, the 30-year fixed rate mortgage averaged 5.66%, up from last week's average of 5.55%. Last year at this time, the 30-year fixed rate mortgage averaged 2.87%.

The 15-year fixed rate mortgage averaged 4.98% this week, up from 4.85% last week. During the same week last year, the 15-year fixed rate mortgage averaged 2.18%.

"The market's renewed perception of a more aggressive monetary policy stance has driven mortgage rates up to almost double what they were a year ago," said Freddie Mac's Chief Economist, Sam Khater. "The increase in mortgage rates is coming at a particularly vulnerable time for the housing market as sellers are recalibrating their pricing due to lower purchase demand, likely resulting in continued price growth deceleration."

Based on published national averages, the savings rate was 0.13% as of 8/15. The one-year CD averaged 0.46%.
Published September 2, 2022
Previous Articles
Rivian Announces Second Quarter Earnings