Saturday October 24, 2020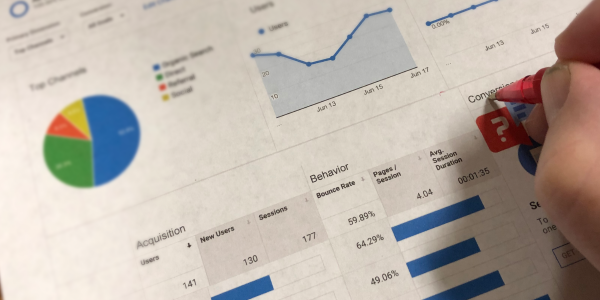 Under Armour Posts Earnings
Under Armour, Inc. (UAA) released its latest earnings report on Monday, May 11. The athletic-wear company reported lower than expected sales due to COVID-19 store closures.

The company reported revenue of $930.2 million for the first quarter, down from $1.2 billion during the same quarter last year. This fell short of Wall Street's predicted $954.6 million in revenue.

"As extraordinary human and economic disruptions related to COVID-19 continue to unfold globally, we are prioritizing the health and welfare of our teammates and consumers," said Under Armour President and CEO Patrik Frisk. "By instituting disciplined workplace continuity protocols and adhering to the recommendations of local health authorities, we remain vigilant in monitoring this evolving situation and responsibly playing our part."

Under Armour posted a net loss of $589.7 million, or $1.30 loss per share for the quarter. This was down from net income of $22.5 million, or $0.05 per share at this time last year.

The Baltimore-based sports apparel manufacturer has struggled in the current quarter due to store closures, causing first quarter sales to decline 23.8%. The company's North America segment posted a 27.8% decrease in revenue for the quarter. Looking forward, Under Armor expects to cut costs by $325 million in 2020 to combat declining sales.

Under Armour, Inc. (UAA) shares ended the week at $7.71, down 14.7% for the week.


Cisco Stock Drops Despite Strong Earnings

Cisco Systems Inc. (CSCO) reported quarterly earnings on Wednesday, May 13. The networking equipment maker's stock traded higher, despite revenue slipping 8% in the quarter.

The company announced third quarter net revenue of $12.0 billion. This is down 8% from revenue of $13.0 billion reported in the same quarter last year.

"During this extraordinary time, our priority has been supporting our employees, customers, partners and communities, while positioning Cisco for the future," said Cisco Chairman and CEO Chuck Robbins. "The pandemic has driven organizations across the globe to digitize their operations and support remote workforces at a faster speed and greater scale than ever before. We remain focused on providing the technology and solutions our customers need to accelerate their digital organizations."

Cisco reported earnings for the quarter of $2.8 billion, or $0.79 on an adjusted earnings per share basis. This exceeded analysts' expectations of $0.71 earnings per share.

Founded in 1984, Cisco has grown into a giant in network communications. Despite the current work-from-home trend, the company saw a decline in sales and forecasts an 8.5% to 11.5% decline in the fourth quarter year-over-year. The company closed its acquisition of Exablaze in the third quarter. Exablaze designs and manufactures advanced network devices that reduce latency and improve network performance.

Cisco Systems Inc. (CSCO) shares ended at $44.27, up 3.5% for the week.


Jack in the Box Cranks Out Earnings Beat

Jack in the Box Inc. (JACK) reported its quarterly earnings on Wednesday, May 13. The company reported higher-than-expected revenue and profits, but withdrew its earnings guidance causing shares to fall.

The restaurant chain brought in revenue of $216.2 million for the second quarter, exceeding analysts' expected revenue of $211.1 million. This is up from $215.7 million in revenue reported at this time last year.

"Our same-store sales growth during the first seven weeks of the quarter exemplified our strategy of combining compelling bundles at competitive price points with innovation, including the menu addition of Tiny Tacos," said Jack in the Box CEO Lenny Comma. "Tiny Tacos helped to re-establish our equity in Tacos while delivering a craveable product at a great price."

The company had net earnings of $11.5 million for the quarter, or $0.50 per share. This is down from $25.1 million, or $0.97 per share during the same quarter last year.

Jack in the Box, known for its eponymous mascot and value-priced tacos, saw same-store sales decrease 4.2% in the quarter. As part of the company's earnings release, Jack in the Box announced it was suspending its quarterly cash dividend and withdrawing its earnings forecast due to the COVID-19 pandemic. The company also paused its stock buyback program.

Jack in the Box Inc. (JACK) shares ended the week at $6.76, up 149.4% for the week.

The Dow started the week at 24,256 and closed at 23,685 on 5/15. The S&P 500 started the week at 2,915 and closed at 2,864. The NASDAQ started the week at 9,055 and closed at 9,015.
Lows Continue for Treasury Yields
Treasury yields slid mid-week in response to the Federal Reserve Chairman's remarks on the country's economic outlook. On Friday, retail sales data was released for April showing a greater-than-expected decline.

On Friday, the Census Bureau released an advance reading of April U.S. retail sales. Consumer spending decreased 16.4%, which was the largest decline since the start of the data collection in 1992. Economists expected a decline of 12.3%. Grocery stores experienced a 13% decline in sales in April, following consumer panic buying in the month of March.

"Net, net, consumers couldn't get out to shop last month as the pandemic virus fight kept them at home, and the result is an economy that has simply collapsed," said Chris Rupkey, chief financial economist at MUFG Union Bank. "We have never seen economic data like this before in history."

On Wednesday, Federal Reserve Chairman Jerome Powell provided an economic update in a virtual event with the Peterson Institute for International Economics. Powell indicated that negative interest rates are not being considered as part of the economic recovery package.

"While the economic response has been both timely and appropriately large, it may not be the final chapter, given that the path ahead is both highly uncertain and subject to significant downside risks," said Powell. "Economic forecasts are uncertain in the best of times, and today the virus raises a new set of questions: How quickly and sustainably will it be brought under control? Can new outbreaks be avoided as social-distancing measures lapse? How long will it take for confidence to return and normal spending to resume? And what will be the scope and timing of new therapies, testing, or a vaccine? The answers to these questions will go a long way toward setting the timing and pace of the economic recovery."

The 10-year Treasury note yield closed at 0.65% on 5/15, while the 30-year Treasury bond yield was 1.33%.
Mortgage Rates Continue Steady
Freddie Mac released its latest Primary Mortgage Market Survey on Thursday, May 14. The report indicated a slight uptick in the 30-year fixed rate average.

The 30-year fixed rate mortgage rate averaged 3.28%, up from 3.26% last week. At this time last year, the 30-year fixed rate mortgage averaged 4.07%.

This week, the 15-year fixed rate mortgage averaged 2.72%, down from 2.73% last week. Last year at this time, the 15-year fixed rate mortgage averaged 3.53%.

"Mortgage rates have stabilized at very low levels over the last few weeks as homebuyer demand slowly improves," said Freddie Mac's Chief Economist Sam Khater. "Although purchase applications reached a new low in mid-April, today purchase demand is only down ten percent from one year ago. While demand is improving, inventory is low and declining with no signs of a turnaround yet."

Based on published national averages, the savings rate was 0.06% for the week of 5/11. The one-year CD averaged 0.28%.
Published May 15, 2020
Previous Articles
Disney Reports Uncharacteristic Earnings
Kimberly-Clark Rolls Out Strong Earnings